About

Paul David Thompson
Are you ready to ditch your 9-5 and take back control of your life?
Keep reading to find out How I Discovered the Best Strategy, How it Created Financial Freedom For Me, And How You Can Copy Cat My System to Create Greater Success for Yourself.
Does this sound like you?
You've got a strong desire to get started in real estate investing, but you're overwhelmed and not sure how to get started. 
You've gotten stuck in this mindset thinking that you won't have a successful real estate investing business because there appears to be a lot of competition.
You've been jumping from tactic to tactic, method to method, video to video, researching as much as you can to find more deals, bring in more income, and build your business.
You see other "successful" people doing it or they're telling you that you NEED that next best thing.
It's time to stop that right now. 
We are all taught to go to college, get a degree, and then get a job, but that's so 20th Century…. And you're here because you're looking for more.

You are not alone.
And I'm here to offer a solution.
But first, let's get clear on what the problem actually is.
Working a professional job is NOT the problem.
Working a 9-5 is NOT the problem.
The problem is knowing that following the default life plan and playing it "safe" isn't the safest bet at all.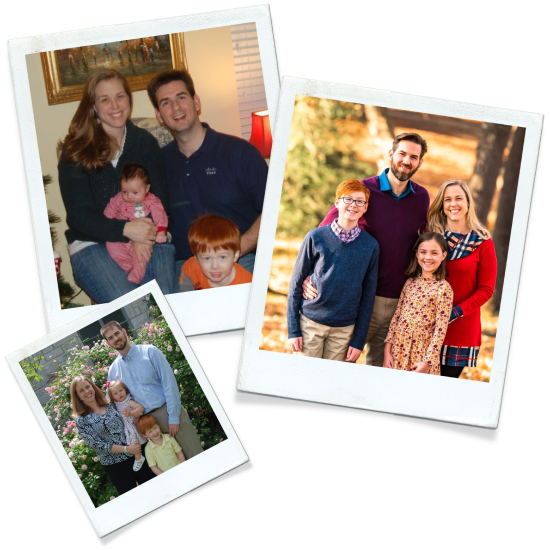 The Safest Bet Is On Yourself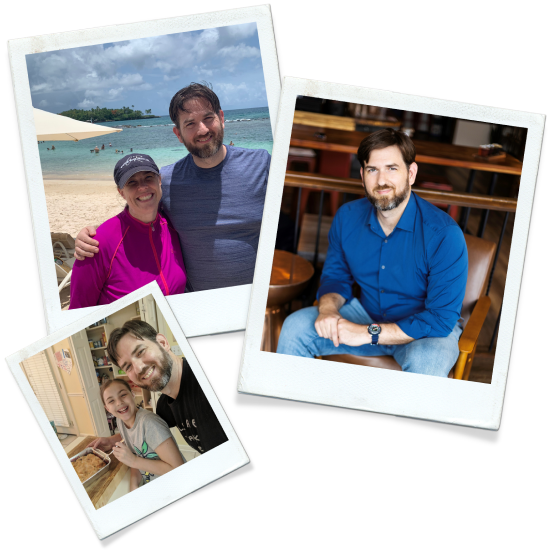 You can have everything you want in a career that is 100% on your terms and time. It's possible to have your cake and eat it too.
The great thing is that you no longer have to do it on your own.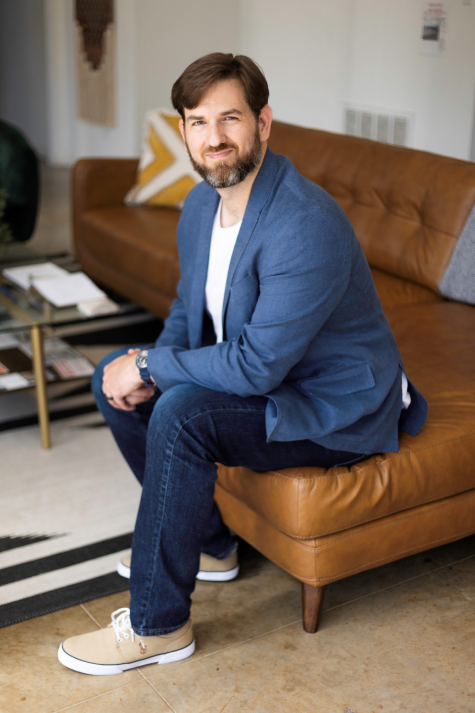 Real Estate Investing is the business model of the future, and I am uniquely positioned to show exactly how to launch and grow your own real estate investing business. Here's why…
In 2015, I decided the corporate world wasn't where I needed to be anymore. So, I decided to step into the real estate world. After 5 years of experience, I have a unique behind-the-scenes perspective of what works in real estate investment markets – and I've experienced just about every type of situation you could imagine.
And through it all, I have discovered the subtle nuances that make a BIG difference in those who succeed and those who struggle.
I started buying rental houses and building passive income. I soon broke the chains of Corporate America. I secured 20 deals in my first 18 months of investing and have since gone on to purchase dozens of rentals, be involved in hundreds of deals, and I've also built a successful business wholesaling and flipping houses.
Today, I teach business professionals, much like you, how to acquire deals, build businesses, and raise money. In addition to managing my rental portfolio, doing deals, and consulting, I also host a podcast. Ready Investor One offers tips, hacks, insights and more for
listeners interested in forging their own freedom and escaping their day job.
I am committed to transforming the financial lives of families across the globe. With my Freedom Foundry strategies, I'm on a mission to help 1,000 investors quit their day job and create 6-Figure incomes.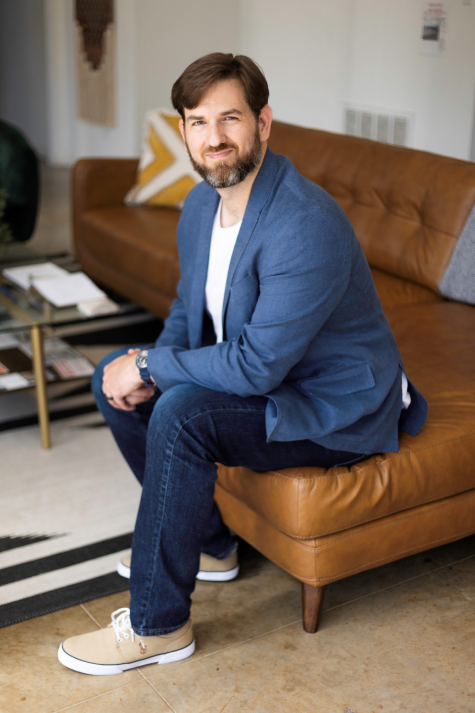 Introducing
Freedom Foundry Course
Freedom Foundry is a monthly membership course that focuses on 6 core elements of creating and building a successful business as a real estate investor.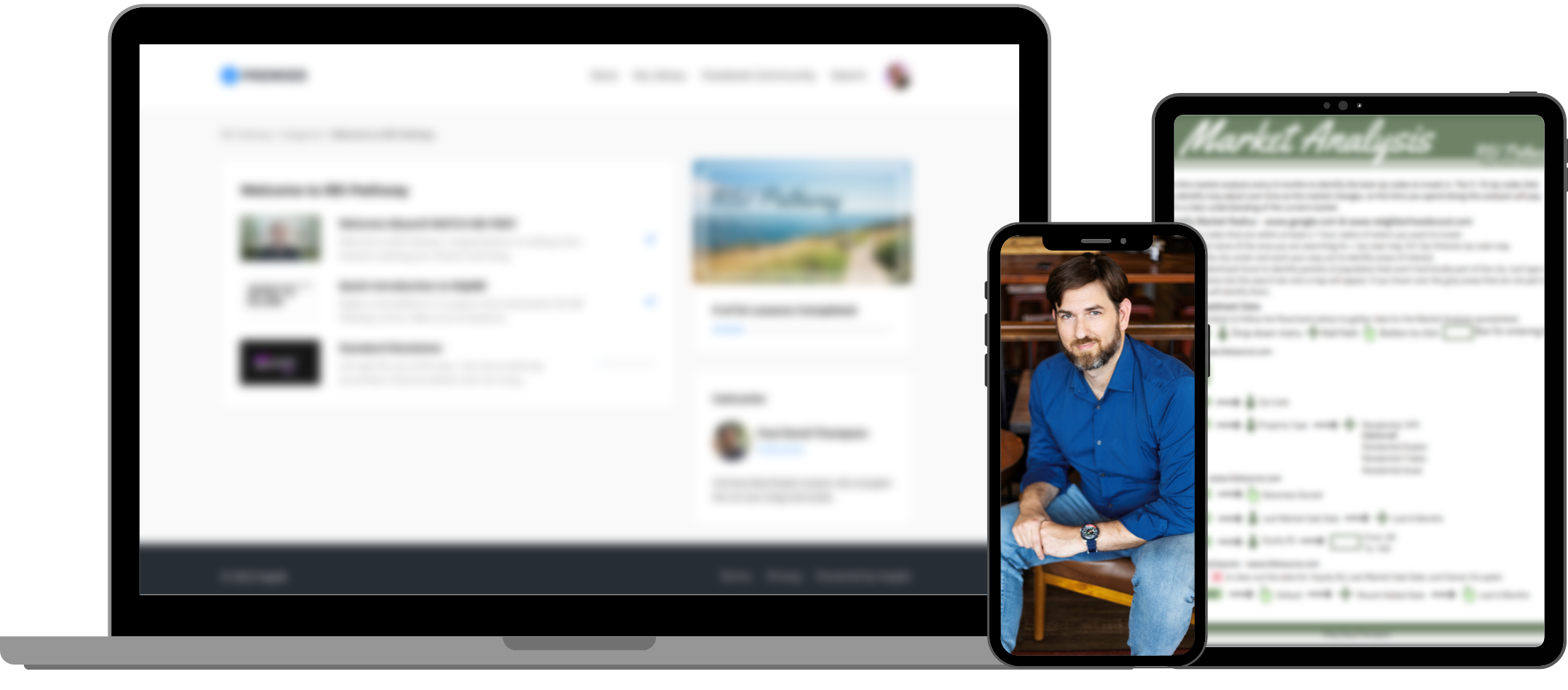 With Freedom Foundry, you'll have access to my online course that will walk you through the 6 core elements and an exclusive Facebook Group. This is a self-study container designed to meet you at the beginning of your business and give you the exact strategic support that you need to grow. 
This is a result of months of sweat, tears, and late nights spent compiling everything I know about real estate investing and turning it into a flourishing business. Freedom Foundry is a step-by-step plan to help you break free from the chains of the corporate world. It will help you fast-track your financial independence and live a life of purpose. You will no longer have to follow the forty-year rat race. Instead, you'll be able to unfold the complete roadmap for your future.
In Freedom Foundry, you'll learn my exact processes for finding the right property, writing contracts, negotiating like a pro (even if you've never negotiated before!), raising funds to acquire investment property, and building a real estate business!
What's Included In The
freedom foundry course training suite?

#1 Build A Marketing Machine
In this step, we'll focus on filtering through the fluff and getting straight to the point. We will work through cultivating the best strategies to build a business designed around your life and desired lifestyle.

#2 Network Like A Pro
In this step, we will focus on finding the best people to network with. We will create connections that are business focused, but still nurture a relationship that benefits everyone. This is an important key to successfully building a real estate investment business. Working with the right people sets you up for long-term success.

#3 Make Offers at Scale
In this step, we will focus on being intentional when presenting offers. It's so much more than simply presenting a number. I'll walk you through the process I use to negotiate so that you will enjoy a successful return on your investment.

#4 Close The Deal
In this step, I will teach you how to secure deals with money that's not yours. We will also focus on securing those business relationships and finalizing an exit plan.

#5 Build A Corporate Fortress
In this step, we will take all elements and build a fortress. We've got to have a solid foundation built before we can put up the walls, the exterior elements, the roof, and the finishing touches. If your goal is financial freedom and a lifestyle that puts you in control, this is the lesson for you. We will also focus on establishing long-term wealth. Building a real estate investment fortress involves more than just owning a few houses here and there.

#6 Business Blueprint
In this step, we will focus on the best way to make things run smoothly. I'll show you my super simple technique for automation, delegation to people you trust, and showing you how to become the BOSS!
This is the fast track to help you get your first or next deal and the fire you need to make a living doing what you love!
INCLUDES MONTHLY ACCESS TO:
Monthly Membership
Freedom Foundry Training Suite
6 Core Trainings
Over 55 Video Lessons, PDFs, and Worksheets
Private Freedom Foundry Facebook Group
INCLUDES YEARLY ACCESS TO:
Freedom Foundry Training Suite
6 Core Trainings
Over 55 Video Lessons, PDFs, and Worksheets
Private Freedom Foundry Facebook Group
My Students

SUCCESS sTORIES arE iNCREDIBLE
"Paul, I made my first deal! 3 apartments and a ground floor store. All rented out and all needs renovation.I wanted to thank you because your videos contributed to my focus and approach the last 3 months…"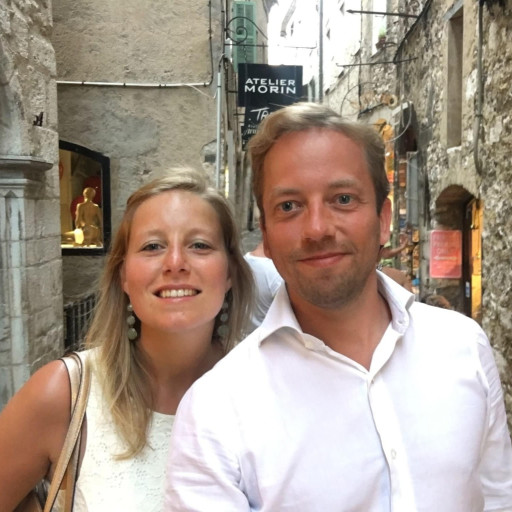 "Hey bud! Just wanted to let you know I'm signing a contract tomorrow for a deal I found on Facebook Marketplace because of your technique. Thanks for the info you provided and I look forward to learning more."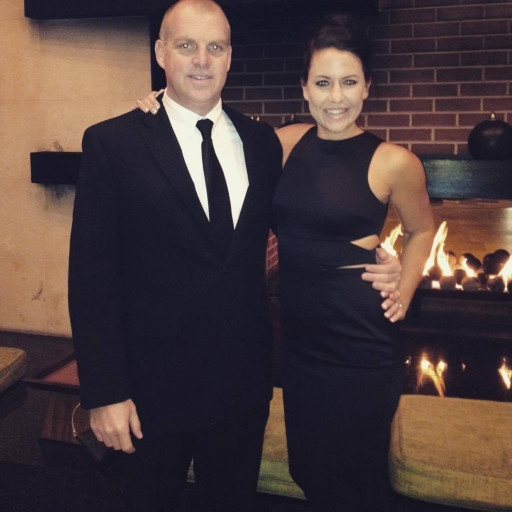 Paul Sammons and his mom bought a 20-unit apartment complex.

"Thank you for your help in negotiating this deal. You were so helpful during the long process."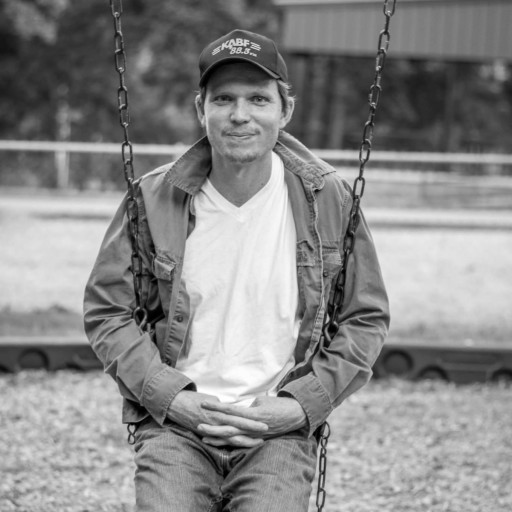 "I have had the opportunity to work with Paul on numerous deals. He has always been fair, honest, and met his contractual obligations. He is knowledgeable and well respected in the real estate investing community. I don't think you could find a finer person to do a deal with."
"My family has had the good fortune of working with Paul on 3 separate deals and figured it's about time to give him a public review. I've been able to purchase two homes on assignment in Southwest Little Rock and one in Sherwood. The process was as quick and easy as it's supposed to be. They found out what I was looking for, they found the properties that fit my needs, and they called me with the deal. We've closed all three as soon as my title company could get it done. I would suggest you give him a call."

"Thank you so much for your help. You have helped us so much and we truly appreciate it. You and your company are amazing and we are truly grateful.
From our entire family,
Thank you."

Freedom Foundry Course is for you if…
You're a W2 Employee who is ready to escape the rat race
You're looking for support on how to engineer a life of freedom – being able to travel the world, being able to work when they want, being able to have money in the bank.
You're a small business owner who wants more than another "job" and are ready for a balance between life and business.
You're a real estate entrepreneur who need help creating a viable business to support real estate investors.
You're a real estate investors who are ready to buy their first or next deal and create an additional residual income stream.
You're an open-minded individual who is looking for support to change their mindset and build the ideal life that will allow them to spend more time with their friends and family.
You're a business professional who is looking for a community that will support and understand their passion to create a better life for themselves.
You're someone who wants support, insight, and encouragement from like-minded individuals who know exactly what it's like to go on this freedom journey.
You're a person who wants to provide support and encouragement to an active, engaged community.
You're a beginning investor who's smart and realizes that the best way to succeed is by choosing real estate investment with an effective strategy behind it.
You're a struggling real estate investor who is frustrated with the complexities of real estate investing and/or the level of competition in the housing market.
Freedom Foundry Course is NOT for you if…
You aren't committed to growth..
You're

happy working a traditional 9-5 job and waiting to retire and live on social security.

You

aren't ready to put in the extra work it takes to learn, take action, acquire assets, and build an income through real estate investing.

You're

looking for a get rich quick, super easy strategy with overnight success.

You're

looking for another course to purchase and collect virtual dust on your digital library.
If you're ready for a hands-on, results-based approach to real estate investing that works, then Freedom Foundry is the key to your long term, sustainable success. Freedom Foundry isn't about being "the flavor of the day." It's a well-designed program based on a long-range vision that helps you put the pieces together into a workable system. It won't only support and enhance your life, but it will help guide you through the strategy, mindset, and implementation required to build meaningful wealth.
INCLUDES MONTHLY ACCESS TO:
Monthly Membership
Freedom Foundry Training Suite
6 Core Trainings
Over 55 Video Lessons, PDFs, and Worksheets
Private Freedom Foundry Facebook Group
INCLUDES YEARLY ACCESS TO:
Freedom Foundry Training Suite
6 Core Trainings
Over 55 Video Lessons, PDFs, and Worksheets
Private Freedom Foundry Facebook Group
If you're even thinking about clicking away from this page without signing up for Freedom Foundry, this is what you need to know first.
When I started in real estate investing, I was scared and clueless. I made many mistakes and I had no idea that this would grow to become the incredible vehicle for change that it is today.
Each time I think about the success I've had or that I've been able to bring on a team of people alongside me, I can feel the gratitude rise in my heart.
I have to remind myself of one very important thing. 
I could not have reached this level alone.
And if you're truly honest with yourself, you know you can't either.
You've gotten to where you are in this moment by doing the best that you can.
I applaud you because life is hard! That's exactly why you're here right now.
You're done with working for someone else. You're tired of not having that time freedom.
This is so much more than investing in a course that's going to give you high hopes and only let you down. Believe me when I say I'm focused on your results and success as a real estate investor and how much support you can receive from myself and others who join alongside you.

I created Freedom Foundry because I've seen it too many times to count – someone who feels deeply about wanting to have time freedom, financial freedom, and a business of their dreams, but they're afraid of a small investment because they're afraid of investing in themselves.
Instead, they hire someone else or go a different route hoping they can give them what they need to succeed…. But more often than not, they receive regurgitated information on things they already know and they're out their hard-earned money and time. Two things they can't get back.

Don't let your story be like that. You get to choose your future. It doesn't matter where you're starting from – Freedom Foundry is a monthly membership that focuses on value can change everything for you. Join Us. 
Frequently Asked

Questions
When does it start?
What's great about The Freedom Foundry is that you can get started at any time.  It's more about when YOU are ready. The Freedom Foundry community has content that is self paced which allows you to go through as fast or as slow as you'd like. 
Who is Freedom Foundry for?
The Freedom Foundry is the perfect fit for anyone who wants to get started building their rental portfolio or start a business based around real estate. I've acquired dozens of rental properties, been involved in 100s of deals, and built a business around buying/selling property. I know of no better way to build wealth, create cash flow and engineer your freedom from the daily grind of working for a living. This community and resources are tailor-made for the busy professional who wants out of the day job and wants to create a life of joy, satisfaction, and freedom.
Who is this NOT for?
This is not for anyone who doesn't want to put in the work to find, acquire, and manage property or build a real estate business. There's no quick and easy path to riches and wealth. That's a fairy-tale. This is a proven system I've used personally to escape my life of working for "the man" and dozens of others have followed to develop the skills, processes, and procedures to build a business AND portfolio based on real estate.
Will Freedom Foundry work for me?
The philosophy and techniques shared in The Freedom Foundry community have worked for me and my students at every level, giving them the chance to quit their 9-5 and make an income to provide for their families. However, it does require work, and results are NOT guaranteed. You will have to make a commitment to yourself that you and your family are so important that you won't' stop until you've exhausted every possible solution. The worst-case scenario is you go back to a 9-5 job just like you have now. You owe it to yourself to bet on you. If you discover this isn't for you, at least you'll know you've exhausted every possibility and you can move forward knowing you didn't play it safe.
Can I do this if I have a full time job?
Yes, I started this path with a full-time job and many of my most successful clients have built their portfolio or business as a side hustle before quitting their job. The day you quit your job is a HUGE celebration in our community. Our purpose is to empower you to FIRE YOUR BOSS before YOUR BOSS FIRES you.
How much time will this take me?
This is a GREAT question! The short answer is as much time as it takes. The good news is there's no timetable and it's not a race. You make it work within your current schedule. I've had clients who worked nights, worked two jobs taking up 80 hours a week, and worked in time zones across the world all to make ends meet.
Anything worth building takes sacrifice. The question is do you think YOU are worth it? If it's important enough you will MAKE time.
How long will I have access to the materials?
You will have access to every resource in the Freedom Foundry course for as long as you're a member.
I don't see my question here!
If you have questions that were not covered here, you can email them to admin@wincorehomes.com
INCLUDES MONTHLY ACCESS TO:
Monthly Membership
Freedom Foundry Training Suite
6 Core Trainings
Over 55 Video Lessons, PDFs, and Worksheets
Private Freedom Foundry Facebook Group
INCLUDES YEARLY ACCESS TO:
Freedom Foundry Training Suite
6 Core Trainings
Over 55 Video Lessons, PDFs, and Worksheets
Private Freedom Foundry Facebook Group