About

Paul David Thompson
Are you ready to ditch your 9-5 and take back control of your life?
Keep reading to find out How I Discovered the Best Strategy, How it Created Financial Freedom For Me, And How You Can Copy Cat My System to Create Greater Success for Yourself.
Does this sound like you?
You've got a strong desire to get started in real estate investing, but you're overwhelmed and not sure how to get started.
You've gotten stuck in this mindset thinking that you won't have a successful real estate investing business because there appears to be a lot of competition.
You've been jumping from tactic to tactic, method to method, video to video, researching as much as you can to find more deals, bring in more income, and build your business.
You see other "successful" people doing it or they're telling you that you NEED that next best thing.
It's time to stop that right now.
We are all taught to go to college, get a degree, and then get a job, but that's so 20th Century…. And you're here because you're looking for more.

You are not alone. And I'm here to offer a solution.But first, let's get clear on what the problem actually is.
Working a professional job is NOT the problem.
Working a 9-5 is NOT the problem.
The problem is knowing that following the default life plan and playing it "safe" isn't the safest bet at all.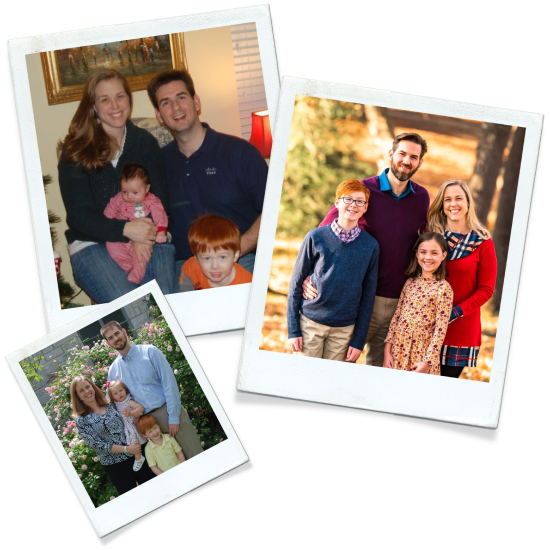 The Safest Bet Is On Yourself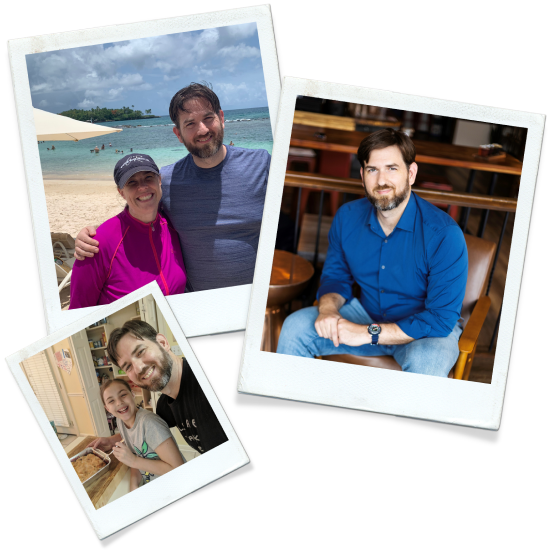 You can have everything you want in a career that is 100% on your terms and time. It's possible to have your cake and eat it too.
The great thing is that you no longer have to do it on your own.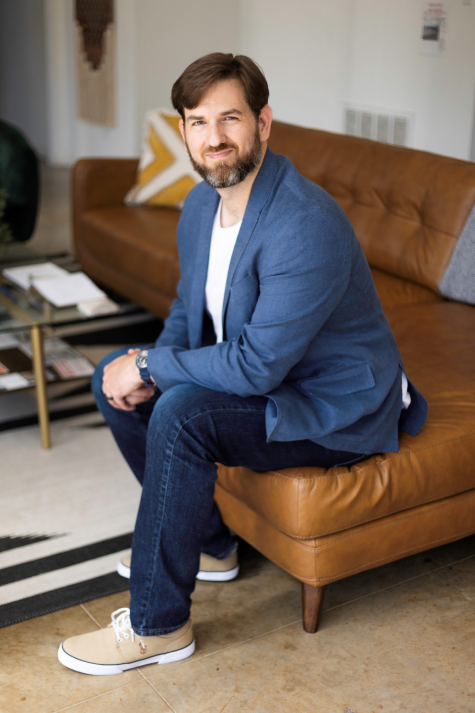 Real Estate Investing is the business model of the future, and I am uniquely positioned to show exactly how to launch and grow your own real estate investing business. Here's why…
In 2015, I decided the corporate world wasn't where I needed to be anymore. So, I decided to step into the real estate world. After 5 years of experience, I have a unique behind-the-scenes perspective of what works in real estate investment markets – and I've experienced just about every type of situation you could imagine.
And through it all, I have discovered the subtle nuances that make a BIG difference in those who succeed and those who struggle.
I started buying rental houses and building passive income. I soon broke the chains of Corporate America. I secured 20 deals in my first 18 months of investing and have since gone on to purchase dozens of rentals, be involved in hundreds of deals, and I've also built a successful business wholesaling and flipping houses.
Today, I teach business professionals, much like you, how to acquire deals, build businesses, and raise money. In addition to managing my rental portfolio, doing deals, and consulting, I also host a podcast. Ready Investor One offers tips, hacks, insights and more for
listeners interested in forging their own freedom and escaping their day job.
I am committed to transforming the financial lives of families across the globe. With my Freedom Foundry strategies, I'm on a mission to help 1,000 investors quit their day job and create 6-Figure incomes.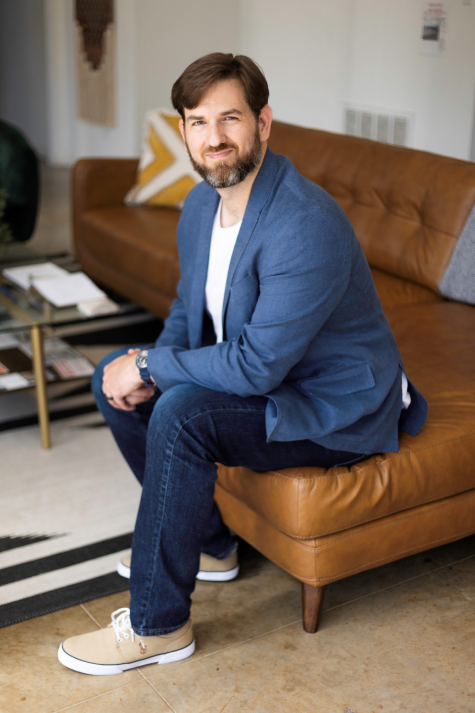 My Students

Success Stories Are Incredible
"Paul, I made my first deal! 3 apartments and a ground floor store. All rented out and all needs renovation.I wanted to thank you because your videos contributed to my focus and approach the last 3 months…"
"I have had the opportunity to work with Paul on numerous deals. He has always been fair, honest, and met his contractual obligations. He is knowledgeable and well respected in the real estate investing community. I don't think you could find a finer person to do a deal with."
"Hey bud! Just wanted to let you know I'm signing a contract tomorrow for a deal I found on Facebook Marketplace because of your technique. Thanks for the info you provided and I look forward to learning more."
"Thank you so much for your help. You have helped us so much and we truly appreciate it. You and your company are amazing and we are truly grateful.
From our entire family,
Thank you."
Paul Sammons and his mom bought a 20-unit apartment complex.

"Thank you for your help in negotiating this deal. You were so helpful during the long process."
"My family has had the good fortune of working with Paul on 3 separate deals and figured it's about time to give him a public review. I've been able to purchase two homes on assignment in Southwest Little Rock and one in Sherwood. The process was as quick and easy as it's supposed to be. They found out what I was looking for, they found the properties that fit my needs, and they called me with the deal. We've closed all three as soon as my title company could get it done. I would suggest you give him a call."
Frequently Asked

Questions
When Does It start?
What's great about The Freedom Foundry is that you can get started at any time.  It's more about when YOU are ready. The Freedom Foundry community has content that is self paced which allows you to go through as fast or as slow as you'd like.
Who is freedom foundry for?
The Freedom Foundry is the perfect fit for anyone who wants to get started building their rental portfolio or start a business based around real estate. I've acquired dozens of rental properties, been involved in 100s of deals, and built a business around buying/selling property. I know of no better way to build wealth, create cash flow and engineer your freedom from the daily grind of working for a living. This community and resources are tailor-made for the busy professional who wants out of the day job and wants to create a life of joy, satisfaction, and freedom.
who is this not for?
This is not for anyone who doesn't want to put in the work to find, acquire, and manage property or build a real estate business. There's no quick and easy path to riches and wealth. That's a fairy-tale. This is a proven system I've used personally to escape my life of working for "the man" and dozens of others have followed to develop the skills, processes, and procedures to build a business AND portfolio based on real estate.
will freedome foundry work for me?
The philosophy and techniques shared in The Freedom Foundry community have worked for me and my students at every level, giving them the chance to quit their 9-5 and make an income to provide for their families. However, it does require work, and results are NOT guaranteed. You will have to make a commitment to yourself that you and your family are so important that you won't' stop until you've exhausted every possible solution. The worst-case scenario is you go back to a 9-5 job just like you have now. You owe it to yourself to bet on you. If you discover this isn't for you, at least you'll know you've exhausted every possibility and you can move forward knowing you didn't play it safe.
can i do this if I have a full time job?
Yes, I started this path with a full-time job and many of my most successful clients have built their portfolio or business as a side hustle before quitting their job. The day you quit your job is a HUGE celebration in our community. Our purpose is to empower you to FIRE YOUR BOSS before YOUR BOSS FIRES you.
how much time will this take me?
This is a GREAT question! The short answer is as much time as it takes. The good news is there's no timetable and it's not a race. You make it work within your current schedule. I've had clients who worked nights, worked two jobs taking up 80 hours a week, and worked in time zones across the world all to make ends meet.
Anything worth building takes sacrifice. The question is do you think YOU are worth it? If it's important enough you will MAKE time.
how long will i have access to the materials?
You will have access to every resource in the Freedom Foundry course for as long as you're a member.
i don't see my question here.
If you have questions that were not covered here, you can email them to admin@wincorehomes.com